Free Standard Shipping With Orders Over $100 (Australia Only)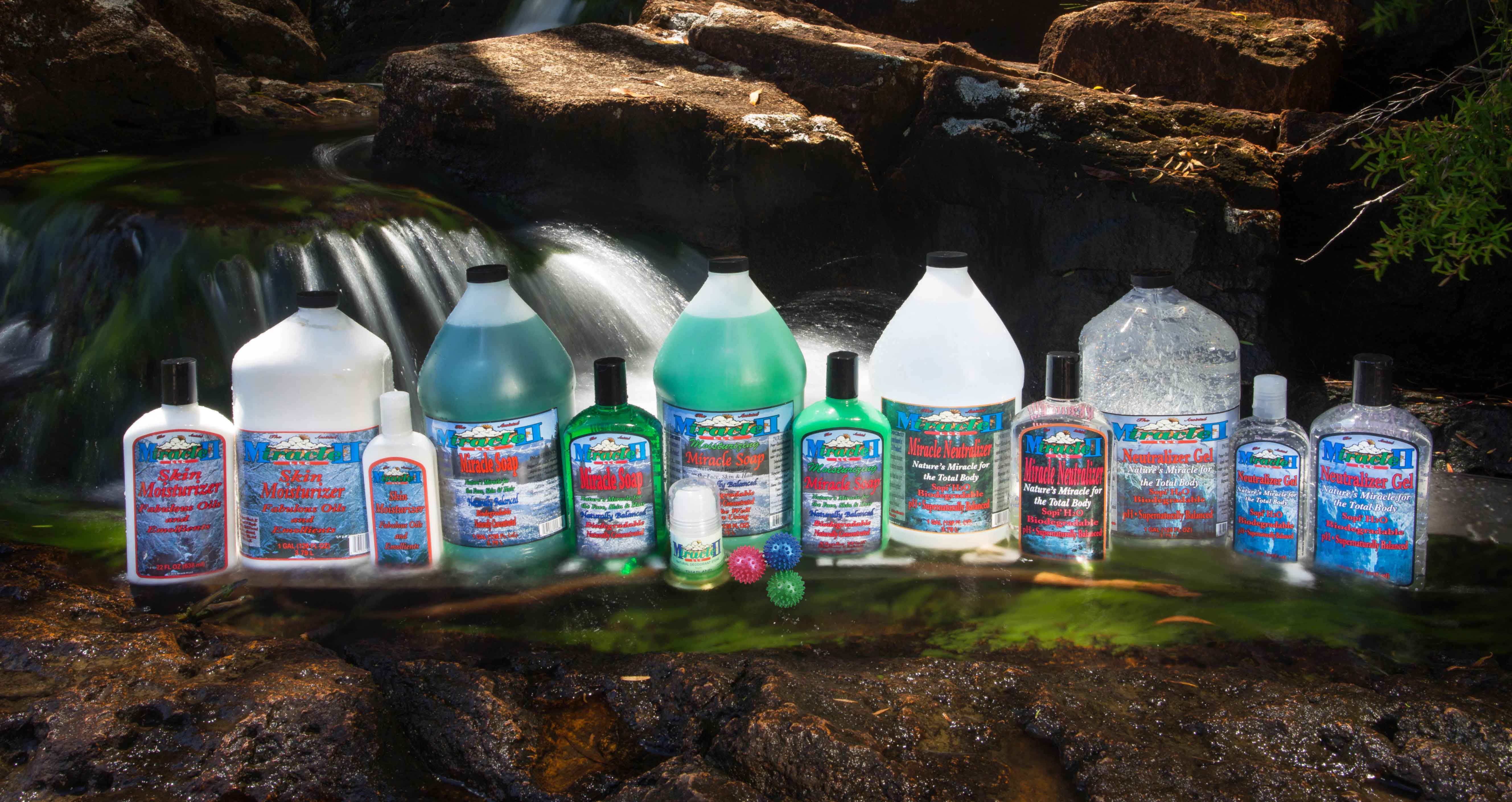 A trusted & revered product since 1984!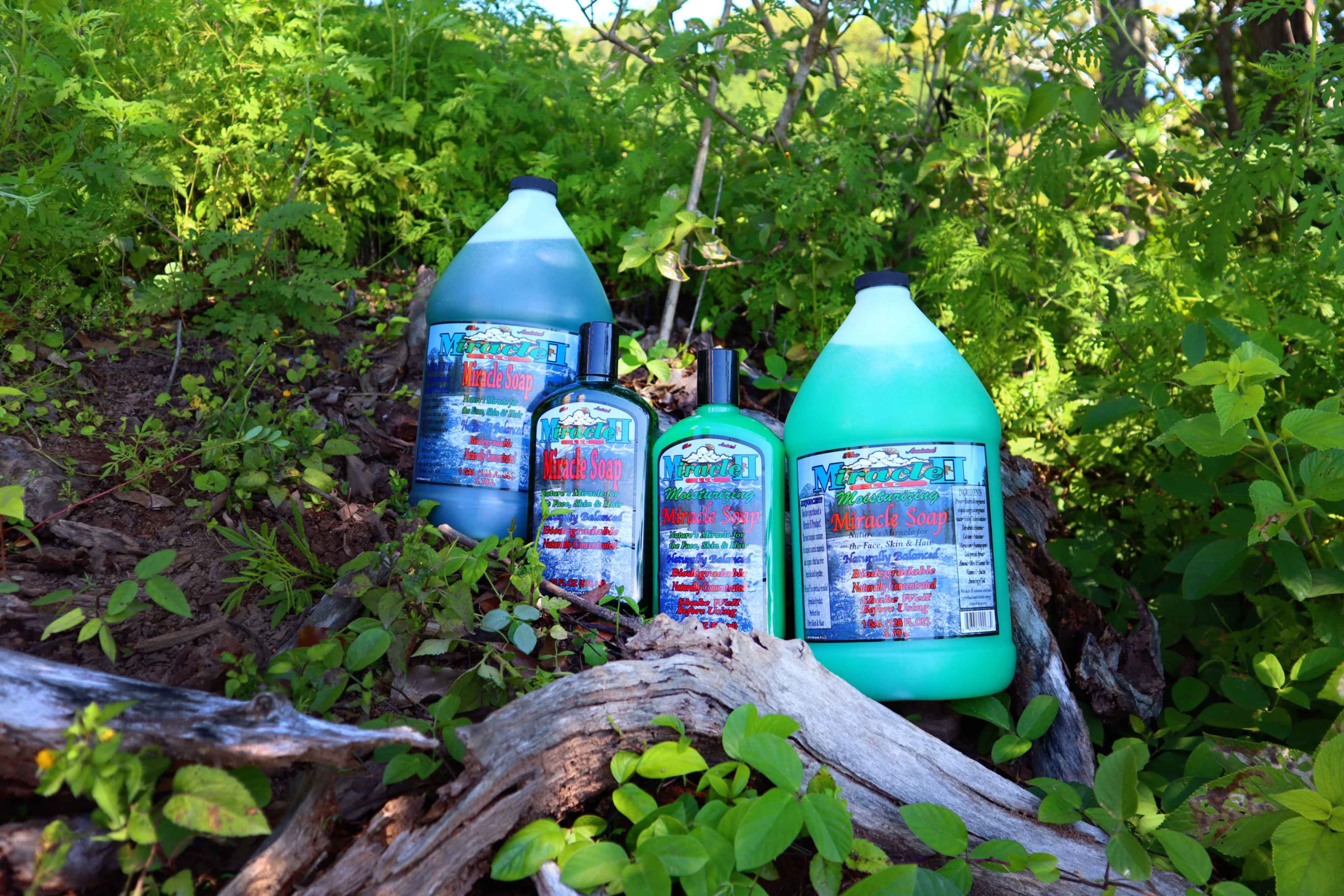 FREE FROM
HARMFUL
CHEMICALS
Feel the difference for your self and the earth!!
MIRACLE II IS 100% NATURAL
Miracle II products are some of the most amazing products that have ever been presented to mankind. The most Complex mixture of natural minerals and organics that have ever been blended together.
They are 100% natural, High Vibration, Highly Oxygenated, Negatively Charged Supernatural products. Miracle II was perfect when formulated and still is today. You will not see "New and Improved" on any Miracle II products.
I believe Miracle II products are not only free of harmful chemicals and tox-sins but they also contain negatively charged minerals clusters. Each cluster has copious amounts of Oxygen and Hydrogen attached to it. These negatively charged mineral clusters attract and neutralise harmful chemicals and tox-sins already accumulated in oneself. As well as this planet as they go down the drain! Over the last 18+ years I have heard Miracle II users using these products to solve all sorts of their problems and conditions.
View all our videos at... www.youtube.com/@miracleiiaustralia9794
TAKE THE MIRACLE II CHALLENGE
Go harmful chemical free for 90 days!
Try Miracle II products for 90 days and feel the difference for yourself!
Miracle II products are formulated to be harmful chemical and tox-sin free. This means that Miracle II products:
do NOT add harmful substances to your body
draw out and neutralise harmful chemicals & tox-sins already accumulated
keep working as they go down the drain to do the same for the earth!
are high vibration to lift you up and make you feel great!
clean out the pores of the skin so it can work correctly as the bodies largest de-tox organ.
IMAGINE a soap that is not only chemical and tox-sin free, but also draws out and neutralises chemicals and tox-sins already accumulated! Then imagine that it kept working as it went down the drain, to do the same for the earth! Now imagine there was one (Neutraliser) for the inside of the body!
Introducing Miracle II Soap and Neutraliser. Take the challenge.
On Sale!

Miracle II Original Soap Concentrate. "The most complex mixture of natural minerals…
The original soap that started it all.
Use for the whole body, skin and hair and for all your cleaning needs. Naturally concentrated and balanced, simply mix it with water into different strengths for different applications.
For cleaning anything that water will not hurt. Use for your body, whole house, laundry, pets, gardening and agriculture. Natural germ and pest control.
Thousands of people say that one bottle of Miracle II soap will make one of these or a combination of all:
1400L of glass cleaner.

7.5L of dishwashing soap.

400L of car or truck wash.

22-30 loads of cloths wash.

400L of carpet cleaner.

7.5L of oven cleaner.

45L of spot cleaner.

400L of fire ant or wasp spray.

400L of garden spray.

50 shampoos for your cat or dog.
The single soap you need for all cleaning needs.
On Sale!

Miracle II Original Soap Concentrate. "The most complex mixture of natural minerals…

On Sale!

Miracle II Original Soap Concentrate. "The most complex mixture of natural minerals…

On Sale!

Miracle II Moisturising Soap Concentrate. "The most complex mixture of natural minerals…

On Sale!

Miracle II Moisturising Soap Concentrate. "The most complex mixture of natural minerals…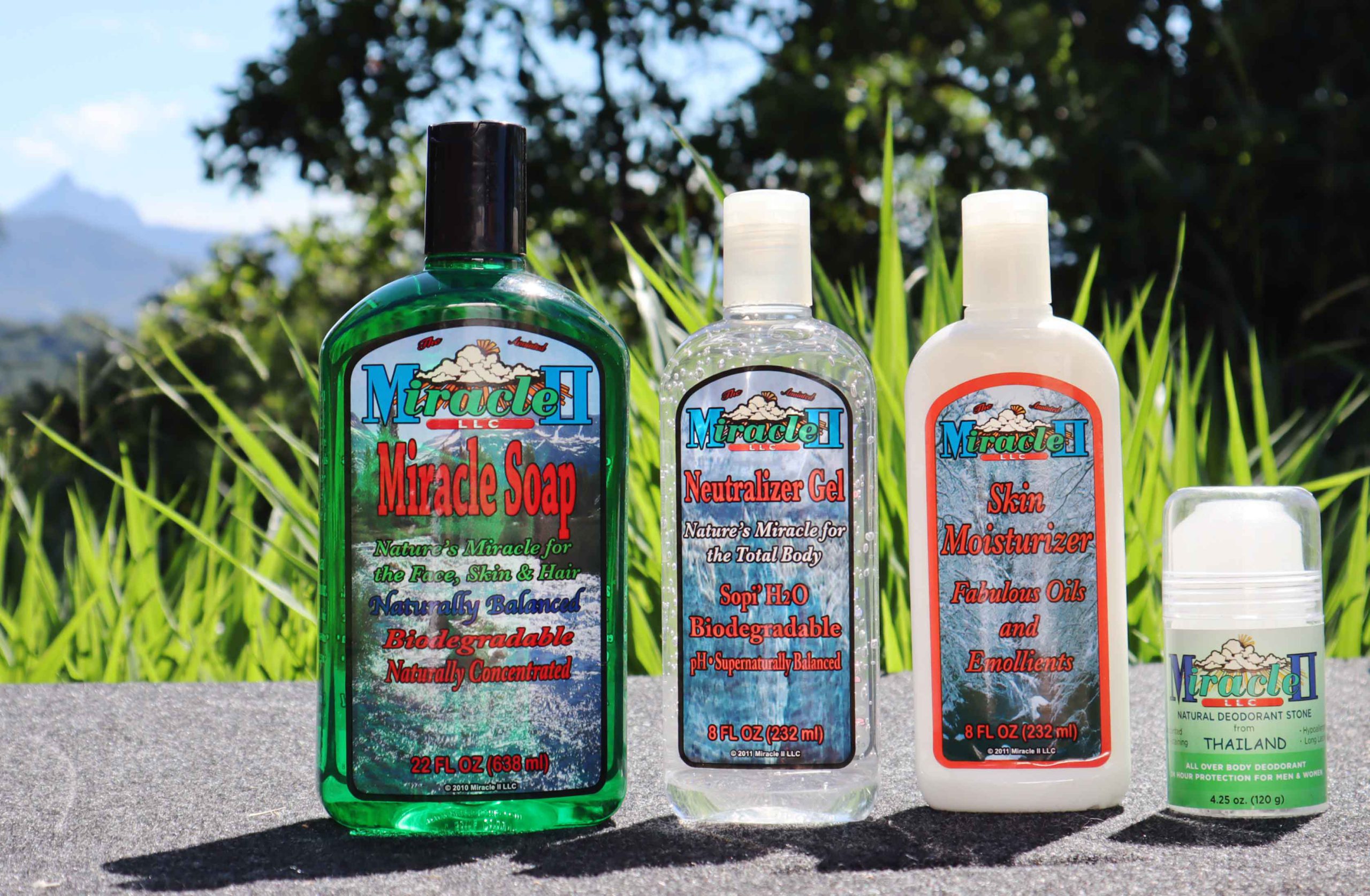 STARTER PACKS
Get the incredible value for $$
New to Miracle II products? Why not try our value packs – a great introduction to the Miracle II range!
Health Starter Pack: Our 3 main products that are ideal for a healthier body.
Skin Starter Pack: 5 of our most popular products that are more orientated for transdermal use for the whole body.
GET PACKS
PUMPS & FOAMERS
Pumps, dispensers and foaming bottles
We searched for the best way to use Miracle II products and found the foaming bottle and lotion pumps. They are the most economical and easy way to use M2 products every day.
450ml Foaming bottle: creates the most luxurious thick foam!
50ml Trigger spray bottle: convenient for travel, fabrics, using neutraliser liquid on the body.
Lotion pumps: for 240ml, 650ml and 3.8l (1 us gallon)  bottles.
GET PUMPS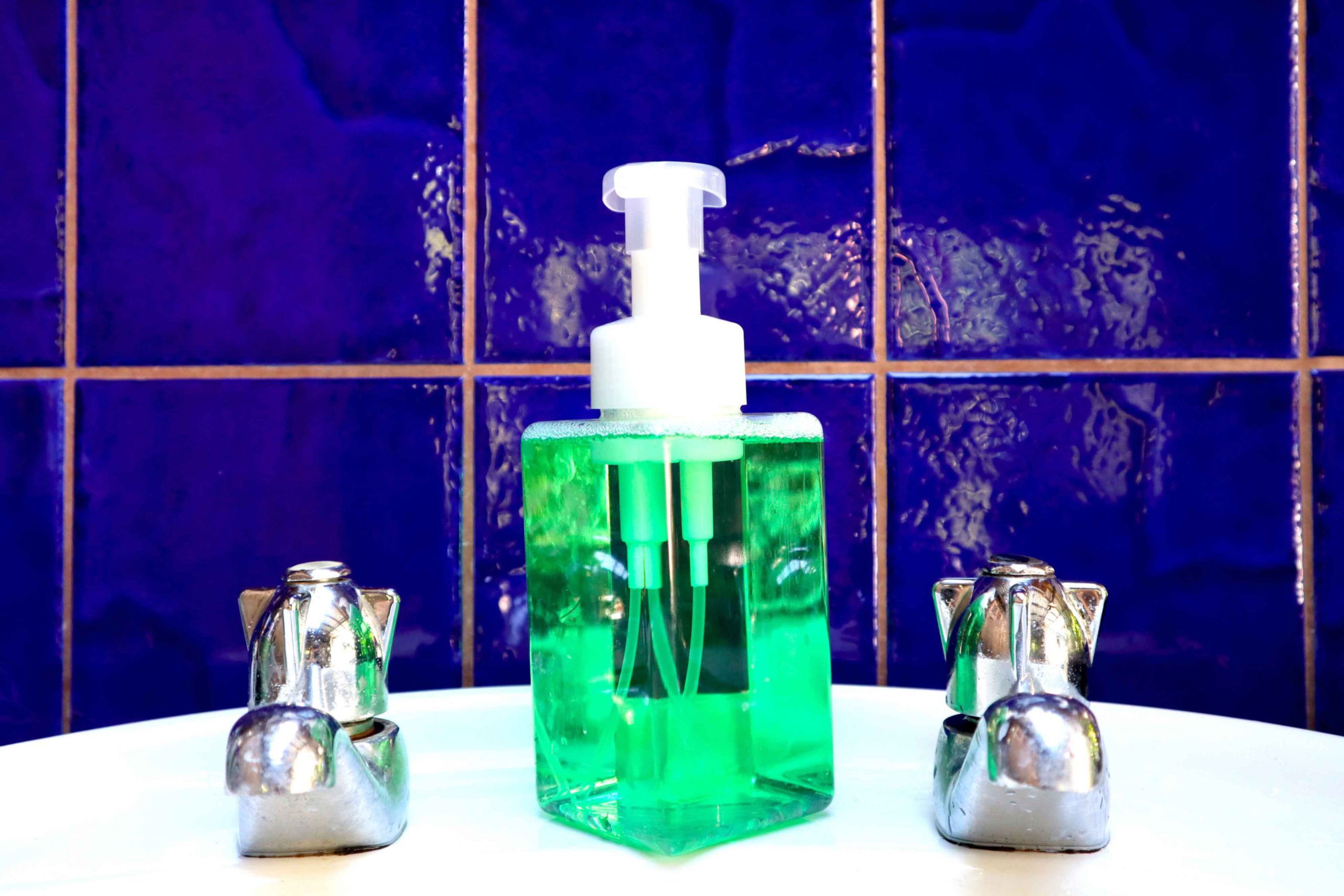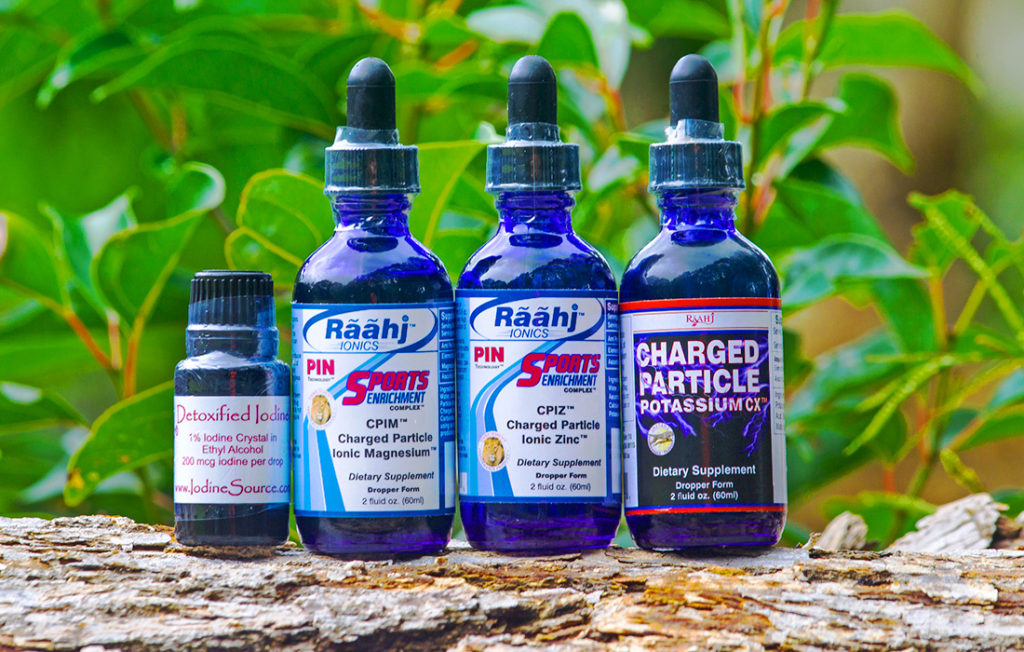 MINERAL PRODUCTS
For common deficiencies, starts working immediately.
The modern diet and lifestyle often leaves us deficient in some minerals our bodies need to function efficiently. Nano ionic minerals start working immediately.
Ionic Zinc: enhances the immune system.
Ionic Magnesium:  helps to activate over 350 different biochemical processes.
Ionic Potassium: enhances the transmission of nerve impulses and maintaining a regular heart rhythm.
De-toxified Iodine (AKA Nascent): assists thyroid function.
GET MINERALS

How to use Miracle II products
Regular Soap: Dilute concentrate for appropriate applications and use for washing the whole body (for normal to oily skin and hair), floors, walls, bench tops, dishes, glass, pets, laundry, stoves, ovens, furniture, leather, plastics, cars… anything that water won't hurt!
Moisturising Soap: For dry to normal skin and hair. Naturally concentrated and balanced, simply mix it into appropriate strength for your body type (i.e. 1 part soap 6 parts water – weaker or stronger for personal choice).
Neutraliser Liquid: The Name says it all. I use this for neutralising tox-sins and synthetic chemicals externally and internally for my self and pets.
Neutraliser Gel: Use undiluted for all skin problems and conditions (including rashes, acne, burns, bites, stings, pain, arthritis, etc.), and as sunscreen, skin toner, hair gel… the list is endless. I believe this is an "emergency room in a bottle"!
Skin Moisturiser: Use on skin and hair. Contains a blend of natural oils and emollients to feed the body and leave the skin looking and feeling baby soft and healthy. Quick absorbing, non greasy lotion is formulated to replace greasy skin creams.
Deodorant Stone: Use after shower – by itself or with Neutraliser liquid or Gel. Actually inhibits the bacteria that cause the odours. Leaves an invisible layer of protection all day. Won't stain clothes.
Laundry Ball: Leave it in your washing machine, and wash clothes as needed. 3 year replacement guarantee. Doubles as a massage ball.
Good & High Quality
I use Neutraliser Gel in my eyes all the time. I have a Pterygium - it's like a cataract and sometimes becomes inflamed and itchy. Neutraliser gel just stops it in its tracks. I love it and promote it to all my friends!
Great for sensitive skin!
I have sensitive skin and I make up a solution and wash my skin with it while I'm under the shower. Have been using same for over 12 years with no problems. Thoroughly recommend it. It is so gentle on the skin!
Use as detergent
My husband has allergies from shop bought chemical clothes washing detergents but has no problems with the Miracle Soap II "detergent". I don't use any other detergent… Thanks Miracle II - you're the best!!
Miracle II Soap
I was introduced to Miracle II by the son of a distributor. I stayed a night at his place and used it in the shower. I was surprised at how lovely it felt. Silky smooth and lovely neutral odour...
Absolutely LOVE IT!!
I didn't think a soap would make me feel so good from using it. It's light, smells amazing, and the more I use it the better I feel. Love it!!
Use it for everything
I use Miracle II for soap, dishwashing liquid, as hair gel (omg my hair is sooo nice now), moisturiser, skin toner, sunburn lotion... everything! It's better than anything else I've tried.
Magic baths
I tried having a bath in Miracle II soap... wow!! I stayed in for over and hour and I came out glowing. Best bath! Thank you Miracle II!!
Feels like Nature
It feels like nature to me. So I've used it as soap and shampoo and hand wash and clothing wash. It made my hair so amazingly soft. I love it and have bought in bulk and shared it with my family.
Breast Lump Gone
Breast lump gone - I used 7X gel on it, 3 times a day for 3 weeks...It has been 4 months and there is no evidence of it returning. I am totally amazed. Thank you for supplying such a wonderful product.
Thrush no more!
Ladies...I have tried everything, from diets to douches and all types of creams and treatments. In desperation I started using the Neutraliser Gel every day - the thrush has all disappeared...to have it work is just life changing for me.
Black mould fixer
Seeing lots of things (like black mould in between layers of laminated glass on shower screen which I have never been able to get out), only after 6 days of us using the product in shower has now completely disappeared.
Skin problems
Only thing that works with psoriasis flare ups. I use the 7X Gel topically and Neutraliser liquid internally. After a week or so, it goes down. So grateful it works.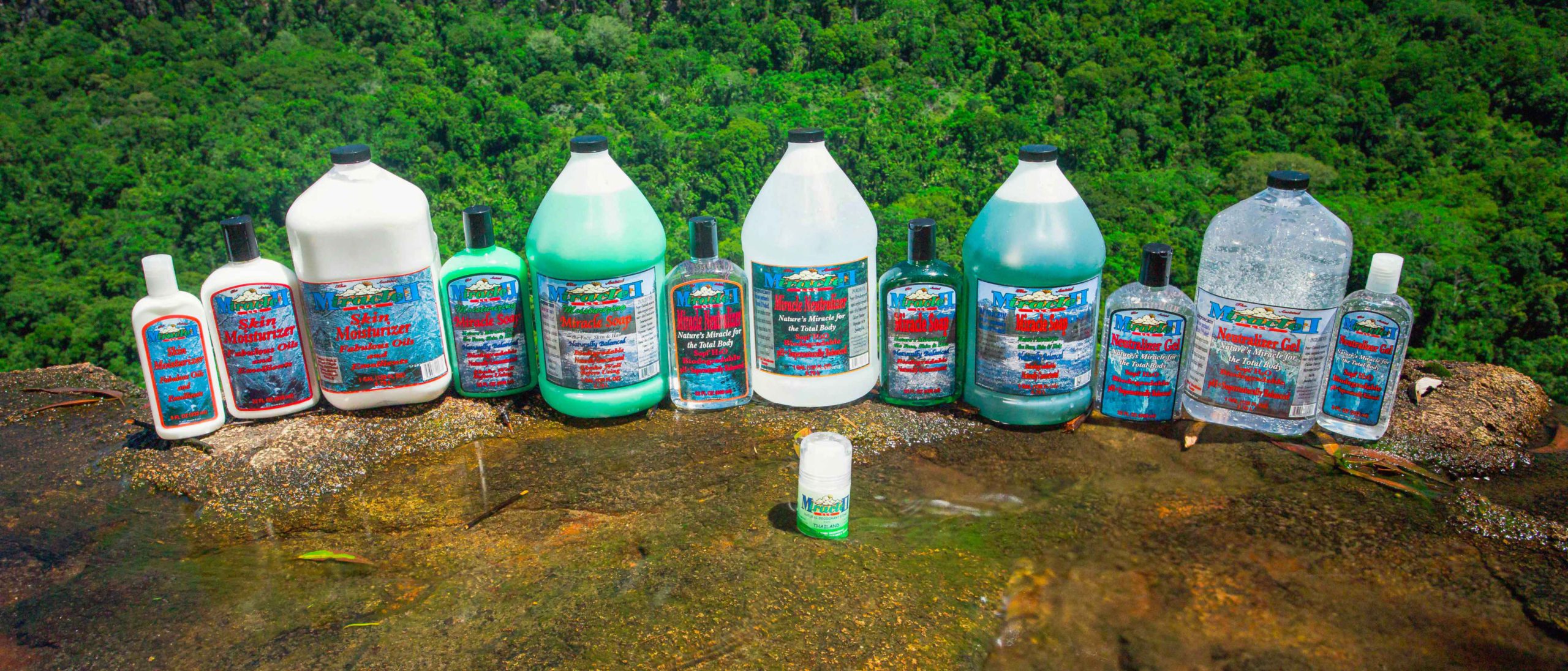 Why not join our affiliate program and earn extra cash.
You will receive 10% commission on every sale made though your very own unique URL code.
Check out our affiliate page HERE
But if you prefer to buy and hold stock for re-sale in your shop or market place then read on.
We require that all distributors have a good understanding of Miracle II products and that they have personally used Miracle II products for some time prior to placing their first wholesale order.
Most distributors re-sell these fantastic Miracle II products via their own shop, customer base, their own website as an additional product line or just through their own circle of friends and family.
We'd love for you to be part of our growing community!
Our minimum wholesale order is 2 boxes of Miracle II products. No mixed boxes.
1 box = 12 x (240 or 650ml) bottles  OR  4 x 1 (3.8L) bottles.
First orders will be on a CASH only basis – no credit will be given. We accept payment by Direct Bank Deposit (preferred), Credit Card (fees apply), cheque, Money order or cash.
For more information and pricing please CONTACT US.